The Cosy Mobile Home
As the name suggests, the Cosy mobile home provides a comfortable and relaxing place to call home for a week or two on holiday.
The appealing interiors and well-equipped living spaces are designed with your total comfort in mind.
The terrace is the ideal place to enjoy the peacefulness of the outdoors, and here you can while away the long and pleasant summer evenings with family and friends. Spend quality time together over a lovely home cooked meal and a few drinks. Your carefree holiday starts in the Cosy mobile home.
Video from our partner Tohapi. This is for illustrative purposes only and is an indication of this type of mobile home, which may vary per campsite.
Cosy
Suitable for a maximum of 6 people spread over 2 or 3 bedrooms.
Fully equipped with toilet and shower
Raised and partially covered terrace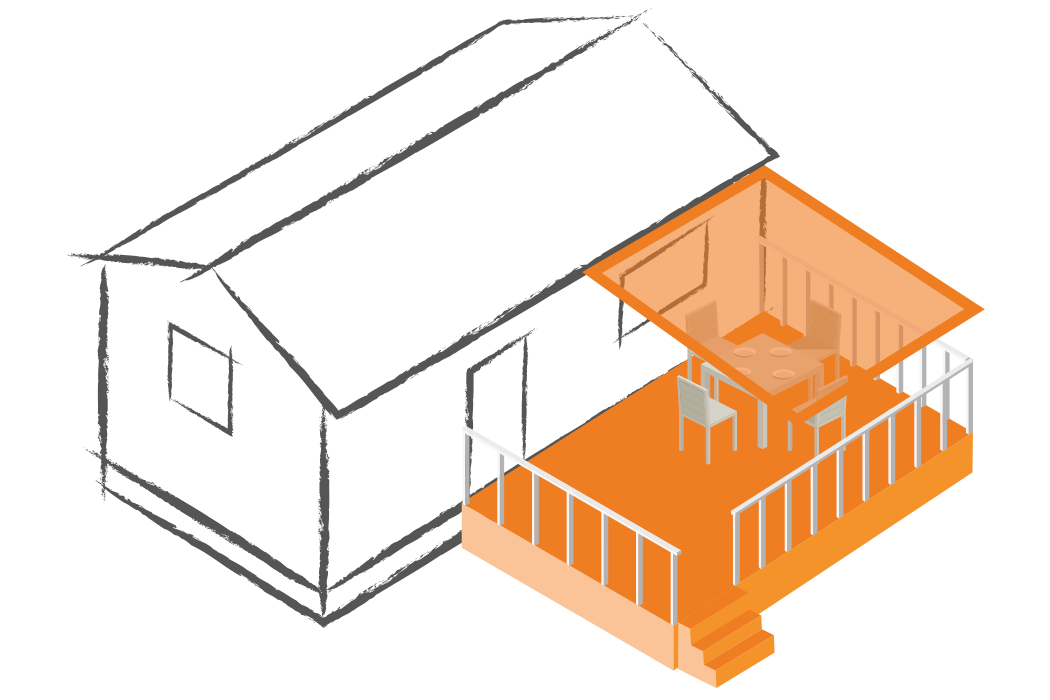 Cosy +
Stay cool on those hot summer days with air conditioning in the Cosy +.
*Please note that the layout and the finishing of the accommodation can vary, please refer to the accomodation page of the concerned campsite.