Adriatic Offer
Get 5% extra discount on campsites on the Adriatic Coast!
For a limited time only, get an EXTRA 5% discount on campsites on the Adriatic coast! That's an additional 5 % on top of our existing offer, 7=6 promotion, giving you one night free per week.
Adriatic campsites are dotted along the coast in prime locations in Italy and Croatia, offering you the best chance to enjoy days lazing on the beach, exploring fascinating cities or taking advantage of the beautiful nature on offer in this stunning region.
How Does it Work? Book a minimum stay of 7 nights at a campsite on the Adriatic coast (Italy and Croatia) and not only get 1 night as a gift but also an additional 5% extra discount in high season **! You can book until April 22, 2019. It's as easy as 1-2-3, because the discount will be deducted automatically. View our beautiful campsites here!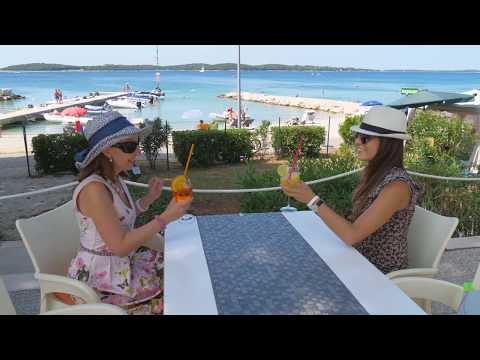 Camping
13/07/2019 to
20/07/2019
20/07/2019 to
27/07/2019
27/07/2019 to
03/08/2019
03/08/2019 to
10/08/2019
10/08/2019 to
17/08/2019

€ 672.63*
€ 826
€ 718.27*
€ 882
€ 798.07*
€ 980
€ 798.07*
€ 980
€ 735.35*
€ 903

€ 638.47*
€ 784
€ 695.45*
€ 854
€ 752.43*
€ 924
€ 780.99*
€ 959
€ 780.99*
€ 959

€ 644.14*
€ 791
€ 661.29*
€ 812
€ 758.10*
€ 798
€ 897.75*
€ 945
€ 851.20*
€ 896

€ 749.98*
€ 1,050
€ 972.09*
€ 1,134
€ 822.08*
€ 959
€ 948.08*
€ 1,106
€ 948.08*
€ 1,106

€ 642.04*
€ 749
€ 858.06*
€ 1,001
€ 1,311.10*
€ 1,610
€ 906.08*
€ 1,057
€ 906.08*
€ 1,057

€ 1,020.39*
€ 1,253
€ 822.08*
€ 959
€ 1,094.45*
€ 1,344
€ 990.08*
€ 1,155
€ 990.08*
€ 1,155

€ 1,214.15*
€ 1,491
€ 1,242.71*
€ 1,526
€ 1,299.69*
€ 1,596
€ 1,328.18*
€ 1,631
€ 1,311.10*
€ 1,610

€ 615.02*
€ 861
€ 744.03*
€ 868
€ 834.05*
€ 973
€ 906.08*
€ 1,057
€ 882.07*
€ 1,029

€ 912.03*
€ 1,120
€ 882.07*
€ 1,029
€ 900.06*
€ 1,050
€ 672.07*
€ 784
€ 624.05*
€ 728

€ 957.67*
€ 1,176
€ 1,031.73*
€ 1,267
€ 1,043.21*
€ 1,281
€ 1,065.96*
€ 1,309
€ 1,065.96*
€ 1,309

€ 889.21*
€ 1,092
€ 934.85*
€ 1,148
€ 986.16*
€ 1,211
€ 1,003.31*
€ 1,232
€ 1,003.31*
€ 1,232

€ 565.25*
€ 833
€ 718.27*
€ 882
€ 815.15*
€ 1,001
€ 904.40*
€ 952
€ 871.15*
€ 917

€ 446.46*
€ 658
€ 498.75*
€ 735
€ 644.14*
€ 791
€ 649.81*
€ 798
€ 632.73*
€ 777

€ 831.25*
€ 1,225
€ 1,031.73*
€ 1,267
€ 1,100.19*
€ 1,351
€ 1,117.27*
€ 1,372
€ 1,117.27*
€ 1,372

€ 706.86*
€ 868
€ 746.76*
€ 917
€ 798.07*
€ 980
€ 798.07*
€ 980
€ 746.76*
€ 917
*accommodation only